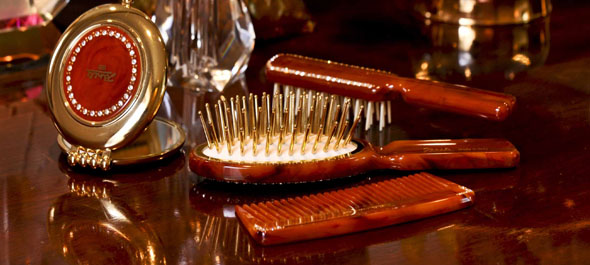 Janeke: Collaboration between German Machinery and Italian craftsmanship
1In 1830, Giorgio Janeke started a comb factory in Milano and became the first person to produce combs by Italian craftsmanships with German machines.

Later the main office was moved to Monza and the factory was transferred to a suburb of Monza.

They have been producing hair accessories such as combs, brushes, mirrors for over 3 centuries implementing new trends of the ages.